Unicorn Sessions
$

1,800.00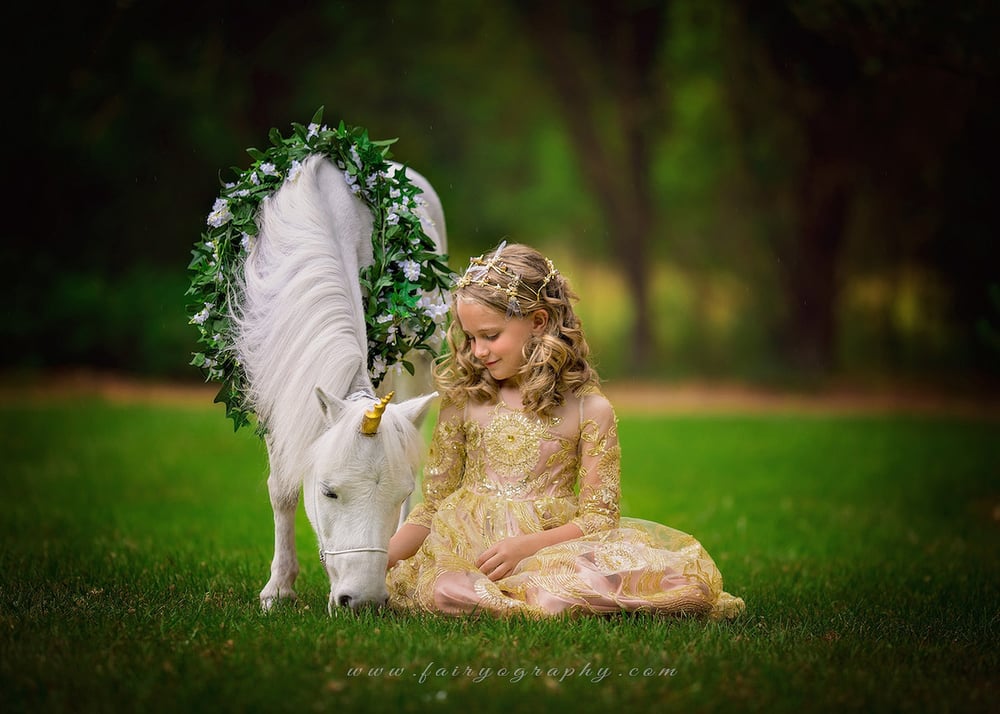 Book your unicorn experience with Fairyography! These sessions will be May 14, 15, 16 2021 in Watkinsville GA. Your session includes 30 minutes with the unicorn, the use of my client closet for crowns and dresses for girls size 4-16. Age 4 and under are not accepted for safety concerns. She is a live animal and she cannot see her feet.
By booking any of these sessions you understand that your session will be on one of the above listed dates. If you are unavailable for one of those dates, there will be no refunds issued.
Deposit: $300, applied to one of the following packages. The remainder of the package you choose is due at the beginning of May. You may also just pay for the whole package ahead of time and not worry about it.
5 image package with 5 matted images and the matching as digital images - $900
15 image package with 15 matted images and the matching as digital images - $1800
25 image package with 25 matted images and the matching as digital images - $2600
25 image package with 25 matted images and the matching as digital images plus three wall art pieces- $4800